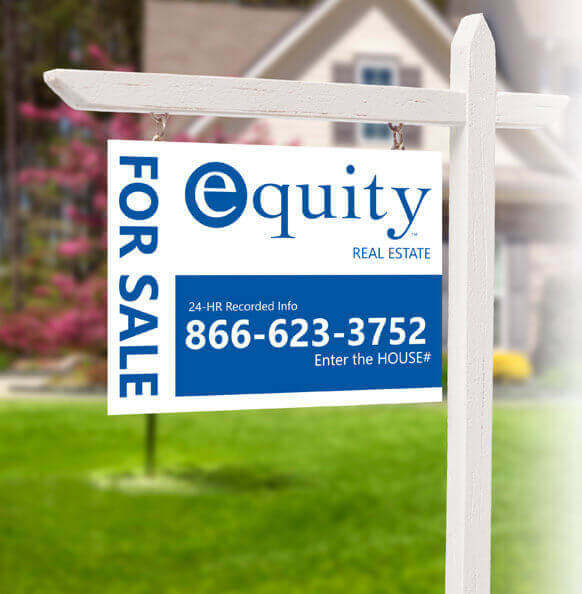 Lead Generating Signs
Beautiful signs that can capture a lead straight to your website.
Equity provides lead generating signs to our Agents either through the broker ‡, through Build-a-Sign.com, or through a local sign printer at cost! These signs are some of the most affordable in the industry! Additionally, we provide you with the actual sign designs so you have the freedom to take them to a sign printer of your choice if you prefer.
Equity signs are specifically designed to generate more leads and make YOU more money!
---
All signs come with ProAgent Websites Lead and Text Capture technology; tie all your leads from texts, calls, and websites into one easy content manager.
Whether a Buyer calls or texts, all leads go directly to you, the Agent, via text and/or email, whichever you prefer.
‡ Not all services available in all areas, please contact your local broker for details.